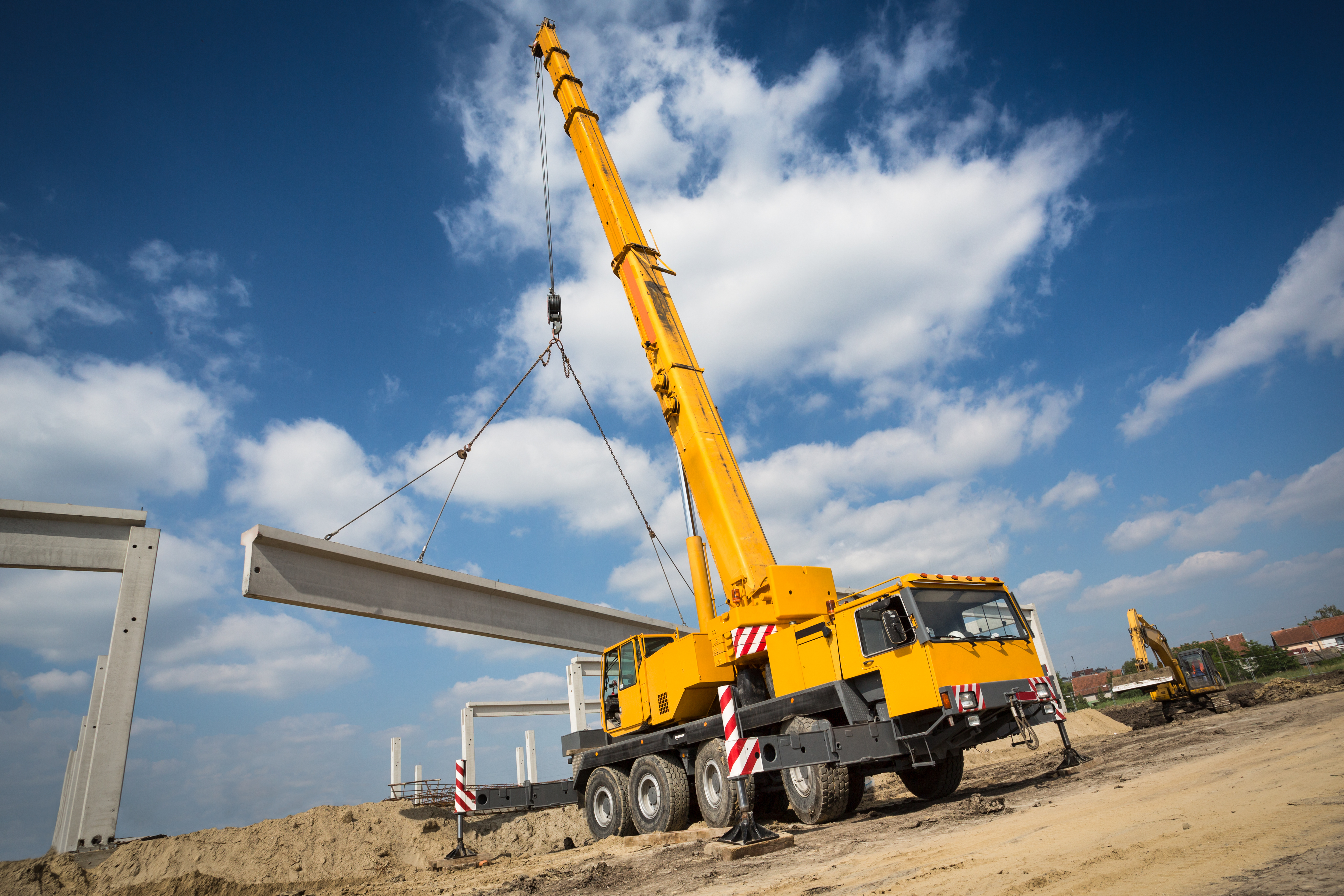 Franna and Slewing Models
More Details
Mobile Franna and Slewing cranes available for hire.
Short and long term options available.
Available for wet hire, with operator and dogman.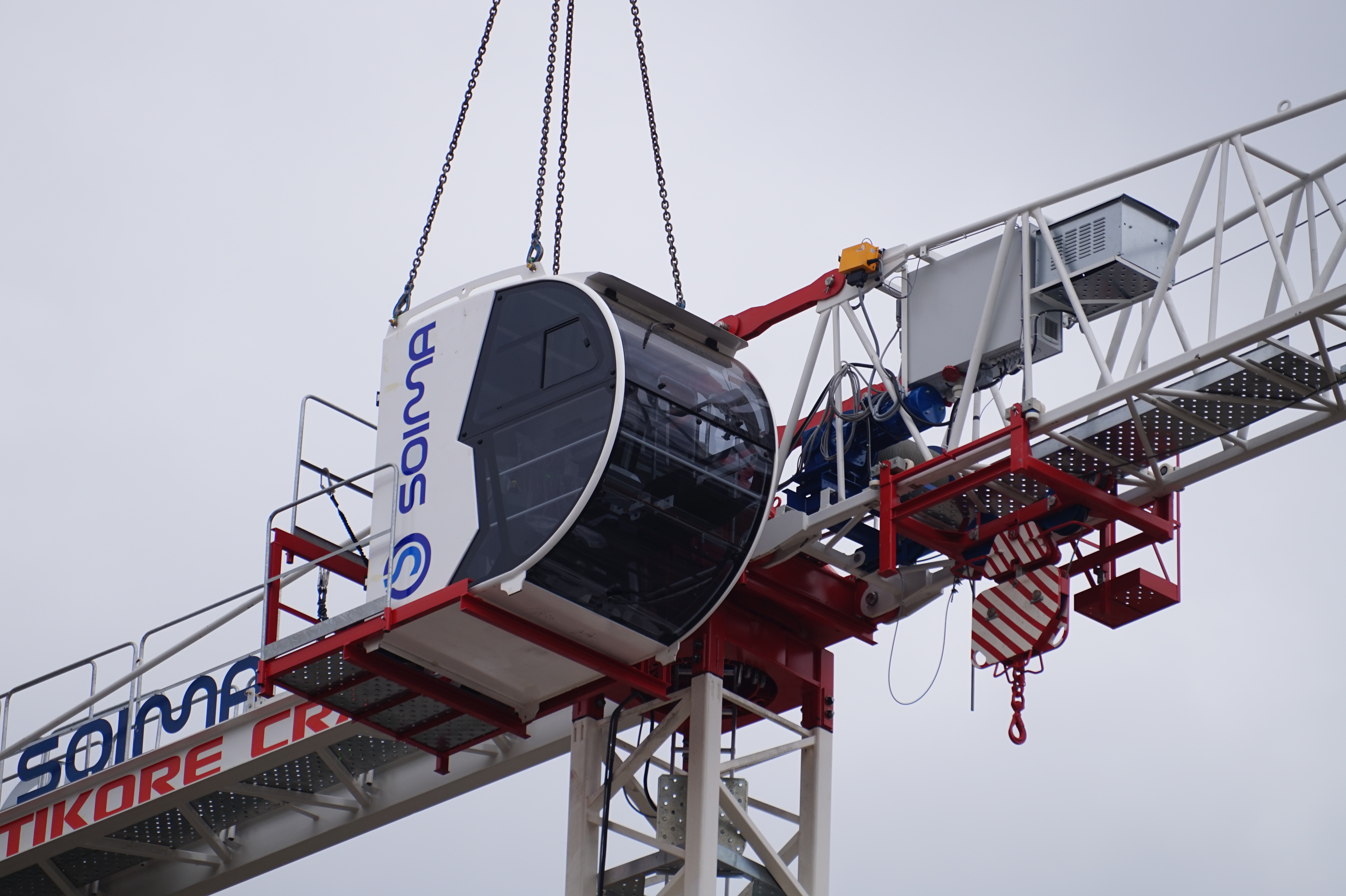 Modern Flat Top Tower Crane
More Details
Large modern fleet of flat top tower cranes for sale or hire, new and used available.
Fast erection sequence and able to tackle the fast-paced environment of construction sites that demand reliable machines, equipped with frequency converters to ensure smooth operation.
Remote control and or cabin operated.
Available for wet or dry hire.
Crane Type: Self Erecting
Rapid Erection Self Erecting Cranes
More Details
Simple, rapid and entirely autonomous, Self-erecting tower cranes (GMA cranes) are especially suited to construction sites which are of short duration, requiring frequent operations of transport, setting up, erection and dismantling.
Available for wet or dry hire.
Remote controlled.
Crane Type: Luffing Crane
More Details
Luffing crane is ideal for minimal space as it has a shorter counter jib than flat top tower cranes, these cranes are also utilised when airspace issues are in place with neighbouring buildings.
Strong lifting crane with high height under hook capability.
Remote control and cabin operated.
Available for wet or dry hire.
Experience
Over 20 years industry experience in the wet and dry hire of tower cranes and providing mobile cranes. Big enough to do the job small enough to care
Latest Technology
Modern fleet of tower self-erecting luffing and mobile cranes to assist with whatever your crane needs are.
Safety
Cranes and personal adhere to all legislative and Australian standards.
We take safety seriously.
Competitive Prices
Mantikore cranes provides cost-effective solutions to the lifting needs of its clients. Whichever crane you can be assured it is the most viable to get the job done.
Mantikore cranes provides industry leading warranty terms on our products. 24/7 Australia wide after sales support
Whatever the crane mobile self erecting tower or luffing we have you covered
Our clients success is our success, we strive to meet our clients ever changing needs and demands
Quality european built machines with the latest technologies insures your project runs smoothly and efficiently
Mantikore cranes provides eastern states with state of the art tower cranes for hire whatever crane you require
Enquire into our rent to buy options for tower cranes. we also provide buy back options once your crane has completed your project
Hiring A Crane Has Never Been Easier
MANTIKORE CRANES AUSTRALIA
We provide quality tower cranes available for sale or hire to the construction sector. experienced operators and personnel available for short or long term assignments.
"Hardworking respectful bunch of guys with a can do attitude. Really helped with the progress of our project."
Michael Lotz
"Mantikore cranes and crew worked tirelessly during our project. Great guys to work with."
Rohan Wellington
"Mantikore cranes and personnel are professional courteous and knowledgeable, I recommend them for all your craneage needs."
Nader Mourad
"Can do attitude and always willing to get in and have a go."
Fraser Maxwell
"I had the pleasure of working with the boys from Mantikore cranes on our Lidcombe project. I would highly recommend them and look forward to working with them on future projects. "
Micheal Movovski
Crane and Labour Services
Experienced qualified riggers, dogman and crane operators with a can-do attitude available to serve your project's needs at competitive rates. Available for short or long term assignments.
Tower crane engineering crane base design and install tower crane erection maintenance and dismantle services available for your current machines. Storage options also available.
info@mantikorecranes.com.au
PO BOX 135, Cobbitty NSW 2570, Australia